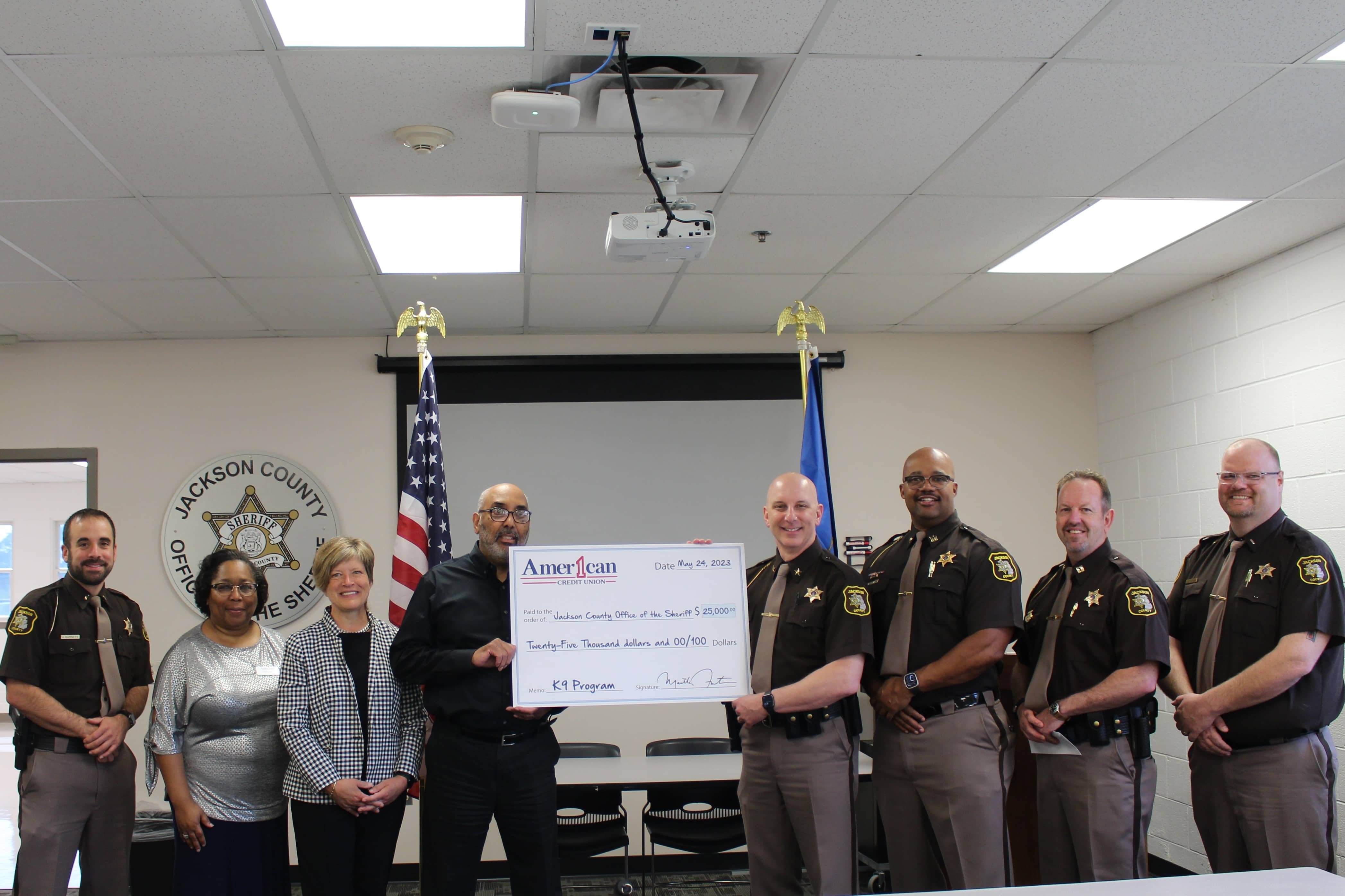 Jackson, Mich. (WKHM) — The American 1 Credit Union Board recently approved a $25,000 donation towards the purchase of a K-9, training, and equipment needed for the Jackson County Sheriff's Office K-9 program.
This is a continuation of a strong partnership between American 1 Credit Union and the Jackson County Sheriff's Office, who have partnered for several months to create what has been dubbed the "Fraud Fighters," which is a monthly meeting between area detectives and bank investigators to discuss various trends and ongoing investigations into fraudulent activity affecting the Jackson community.
Sheriff Gary Schuette says that a K-9 is extremely important for the Sheriff's office, and that in the past they have had to rely upon outside agencies for this service and many times a K-9 is not available.
"When we have had a missing vulnerable person, such as a young child or a dementia patient, the quick use of a K-9 to track the individual is critical to a successful outcome," says Sheriff Schuette.
The Sheriff also states that this program will be useful in tracking fleeing suspects from serious criminal incidents, as well as detecting narcotics to help the county's ongoing fight against opioid and fentanyl overdoses.
This program has been in the works for several months, and will now be able to take shape with this donation. The next step will be to select a deputy as a K-9 handler, then choose a K-9 from a pre-selected group of training facilities. After that has been accomplished, the handler will undergo training with the K-9 to become certified, then they can be put into service.