Business of the week brought to you by Jackson Coffee Company
Did you get great service? Does a local business you know have a great product? Do they deserve to be recognized?
WKHM – Jackson's NewsTalk 970am/101.5fm's Business Of the Week is made possible by Jackson Coffee Company. Tell us about the business you know and why you feel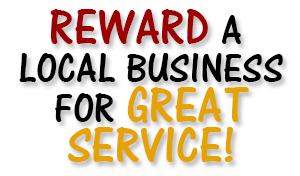 they deserve to be our business of the week. A business will be chosen every week to win free coffee on Friday morning!
Nominate a local business by filling out the form below, or send an email to asmith@k1053.com.
Recent Business of the Week winners:
Summit Pet Supplies
County National Bank – Horton Rd.
Good Earth Real Estate
Peak Manufacturing
Beck's Flower Shop & Gardens
The Hobbit Place
Barber's Bike Shop
MVP Sports Store
Walton Insurance Group
Royal Adhesives & Sealants
American Speedy Printing
Kelly Imports
Krupa's Boat Mart
Crank n Go
Action Discount