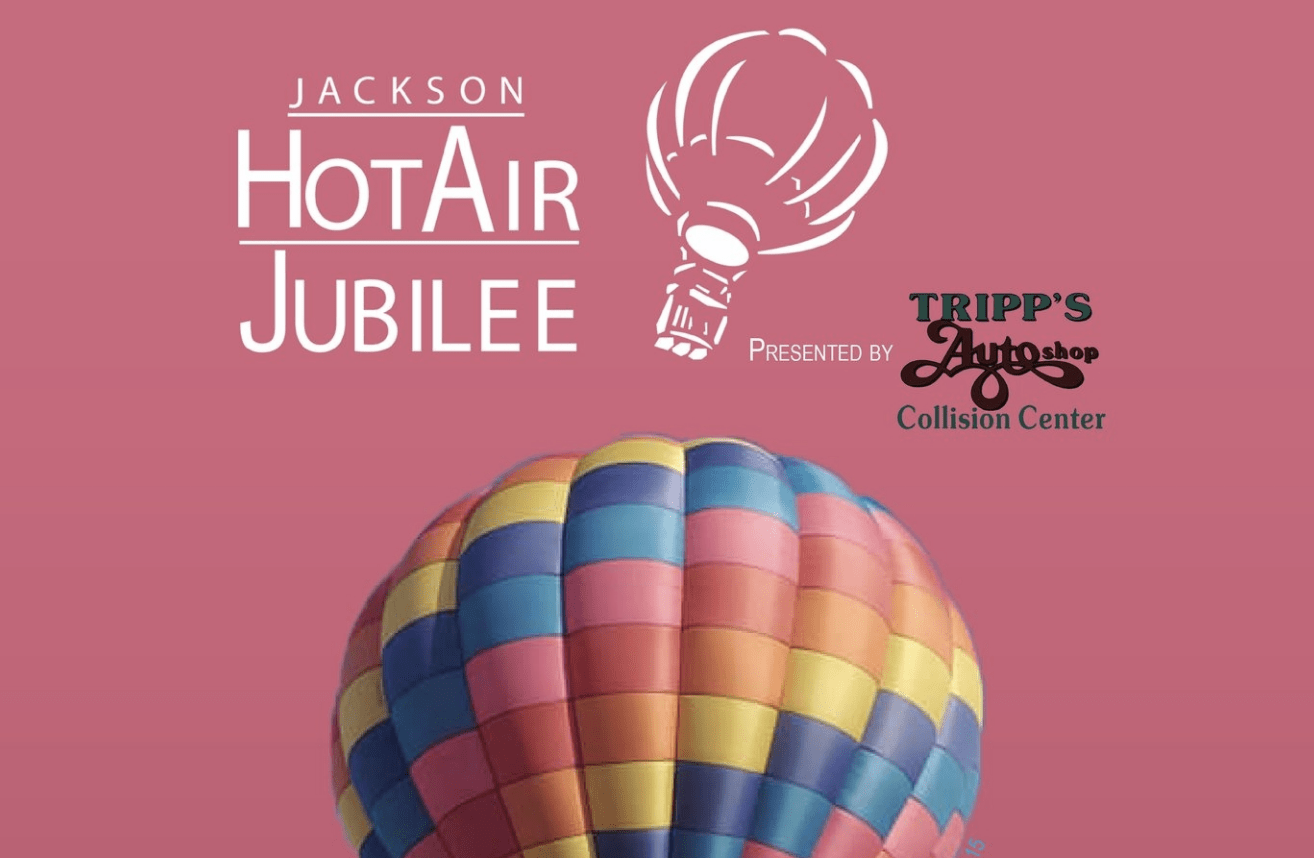 Jackson, Michigan – Tripp's Auto Shop and Collision Center is proud to present the 2022 Jackson Hot Air Jubilee. The event will be held July 22-23 at Ella Sharp Park.
The 37th Hot Air Jubilee is scheduled from 4:00pm to 10:00 pm both Friday, July 22 and Saturday, July 23 hosted by Ella Sharp Museum, 3225 Fourth St., Jackson, MI 49203.
The family-friendly event has activities for everyone! Guests will enjoy a variety of entertainment attractions, and of course, beautiful Ella Sharp Park. Traditional festival activities will also be added throughout the property during the festival weekend featuring children's activities at Kids Kingdom, artesian and food vendors, live music, and (weather permitting) balloon glows, and balloons in flight! Festival admission is free with select activities available for an additional charge, including helicopter rides, human hamster balls and admission to Ella Sharp Museum. Thanks to sponsors Henry Ford Health and the Jackson Eagles parking will be FREE throughout the weekend.
Chairman and long-time Jubilee pilot David Seekell says of this year's event "It is an honor to lead the board of the Hot Air Jubilee and provide family-friendly entertainment to the Jackson community."
Vice Chair and Balloonmeister Steven Sitko looks forward to great weather and many flights for this year's event.  "As a life-long Jackson area resident, I'm proud to be able to do my part to lead the Jubilee in 2022. The Jubilee is in desperate need of some good weather so we can see the beautiful balloons in the air over our city.," said Sitko.
The event schedule is as follows:
Friday, July 22:
4:00 pm – Festival Opens with food vendors, Kids Kingdom, live music and adult beverage tent.
– Live music line up includes: Kung Fu Diesel, Blue Tuesday and Jack Pine Savages
7:00 pm – Evening balloon launch (weather permitting)
9:00 pm –  Night Glow Sponsored by Consumers Energy (weather permitting)
Saturday, July 23
7:00 am – Morning balloon launch, location TBD (weather permitting)
3:00 pm – Hot Rods and Hot Air Car Show – with Model T rides, steam engine demonstrations and the famous Banana Car.
4:00 pm – Pilot Meet and Greet on the launch field
– Live music line up includes: Mark Arshak Bank, Medusa and Thirsty Perch
7:00 pm – Evening balloon launch (weather permitting)
9:00 pm – Night Glow Sponsored by Jackson College (weather permitting)
The full schedule of events, including the lineup of live music can be found at www.hotairjubilee.com.
The Hot Air Jubilee was formed in 1983 to provide affordable, quality, family-friendly entertainment featuring the beauty, color and excitement of hot air balloons. For more information, visit www.hotairjubilee.com.