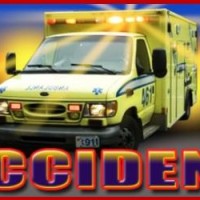 A pick-up truck rear-ended an Amish horse-drawn carriage Friday evening in Branch County, killing two children and injuring three others.
Seven occupants were ejected from the carriage, including five children.
Two of the children, ages 2 and 6, were pronounced dead at the scene. A 3 year-old, a 4 year-old and an adult woman were sent to the hospital with serious injuries.
The driver of the pick-up was taken into custody.
The crash remains under investigation.