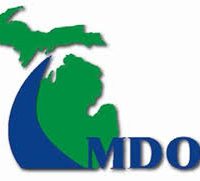 The demolition of the Cooper Street bridge is scheduled to be completed by Monday, April 15th, according to MDOT.
Crews have been working nightly over the weekend to demolish the bridge, diverting both Eastbound and Westbound traffic off of the highway from 8PM to 11AM.
Sunday night is scheduled to be the last night for that portion of the highway to be closed, as bridge demolition is expected to be complete by 6AM Monday morning.