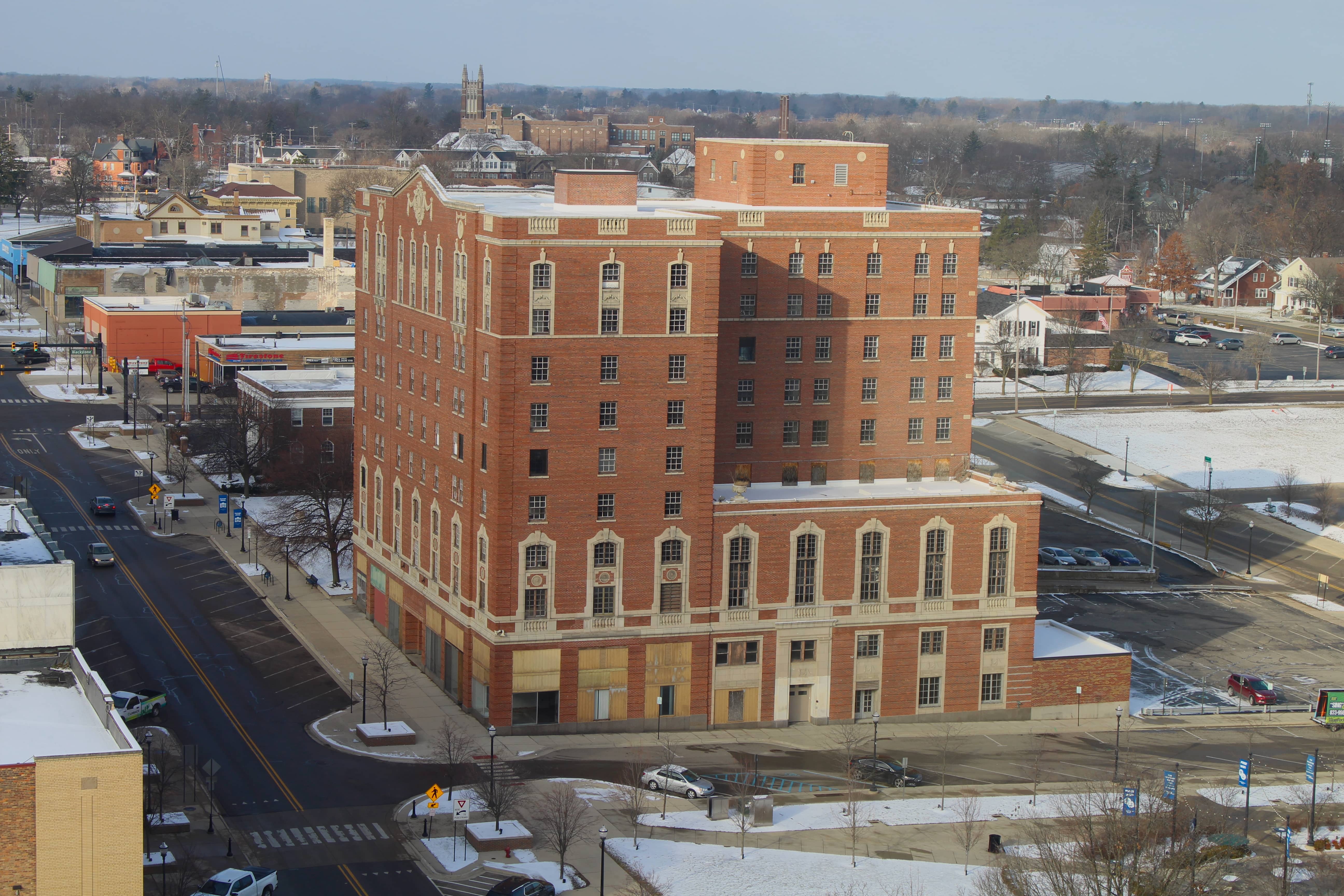 Jackson, Mich. — At the Tuesday, January 24 City Council meeting, developer J. Jeffers & Co. presented an update on their plan for the historic Hayes Hotel. The property, which has gone unused for 19 years, was purchased by J. Jeffers & Co. in April 2022 for $25,000. It previously functioned as a hotel from the time it was built in 1926 until 1975, then Consumers Energy used the property for office space until 2003.
Renovations to the tune of $27.2 million will turn the 10-story building into 84 apartments along with event, office and commercial space on the first three floors.
Brian Loftin, Senior Vice President for the Milwaukee-based developer, said his company is looking to start construction in September of 2023 with a projected completion date sometime in early 2025. According to a statement by the City of Jackson, the company is currently working toward securing tax credits and additional funding from the State of Michigan to support the construction.
"A project like this is really in our wheelhouse. The building has a solid core and shell. Some may see blight, but we see a great opportunity," said Loftin.