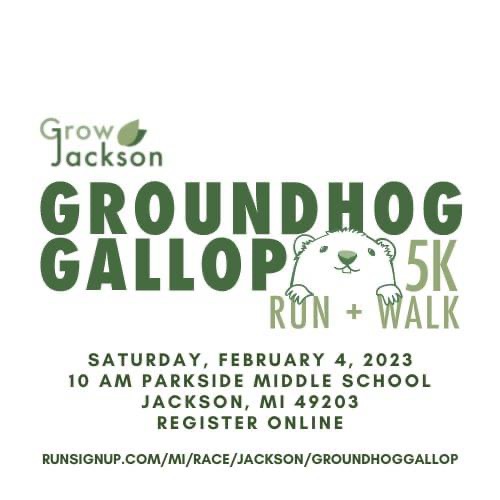 Jackson, Mich. — Grow Jackson is sponsoring the running of the Groundhog Gallop, Saturday, February 4th. Grow Jackson Executive Director Jacob Inosencio recently joined WKHM to share the information with our listeners, saying that Grow Jackson and the Groundhog Gallop are a perfect combination.
Inosencio said it's going to be a great time but be ready for February weather.
To register for the event, visit the Grow Jackson Facebook page. Registration is $25 if made by January 23rd. Jacob said Grow Jackson connects members of the Jackson Community with fresh food by rescuing it from local grocery stores and getting it into the hands of families who need it.
Today Grow Jackson is the recipient of a very large donation, which Inocensio said moved him to tears. The donation of $100,000 worth of beef jerky which is a low-sodium, high-protein option that will go a long way for families who do not have the means to store or transport fresh food. Learn more below:
To learn more visit, GrowJackson.org.