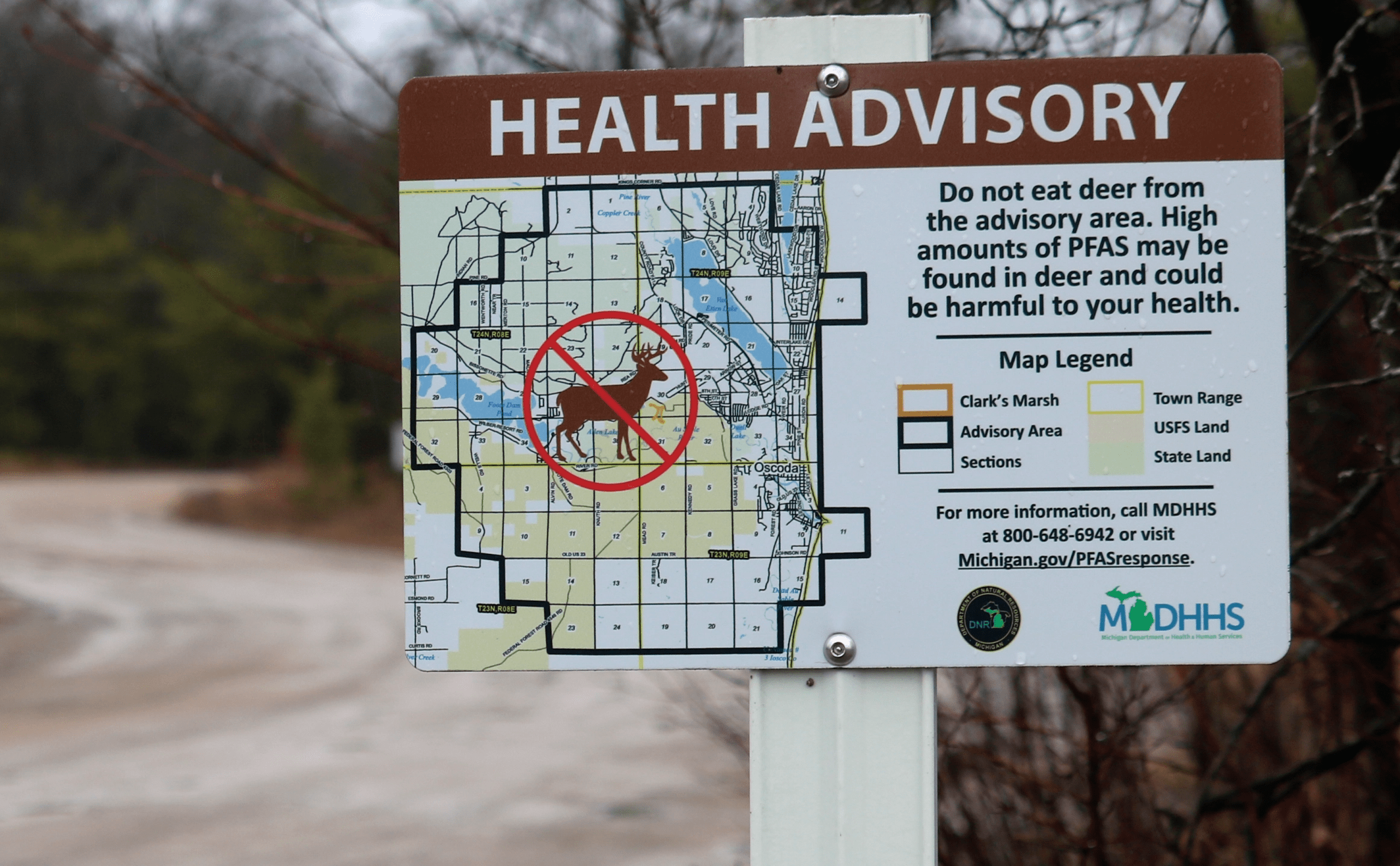 Iosco County, Mich. — With firearms hunting season now underway, the Michigan Department of Health & Human Services and the Michigan Department of Natural Resources are reminding hunters not to eat venison from deer taken within three miles of Clarks Marsh in Oscoda Township in Iosco County.
A Do Not Eat deer advisory remains in effect due to evidence that deer living within three miles of the marsh were more likely to have various PFAS in their liver and muscle tissue. The finding is included in the 2021 report PFAS levels in Michigan deer from the Oscoda area, Iosco County.
In addition, a Do Not Eat advisory for all fish and aquatic or semi-aquatic wildlife taken from Clarks Marsh remains in place.