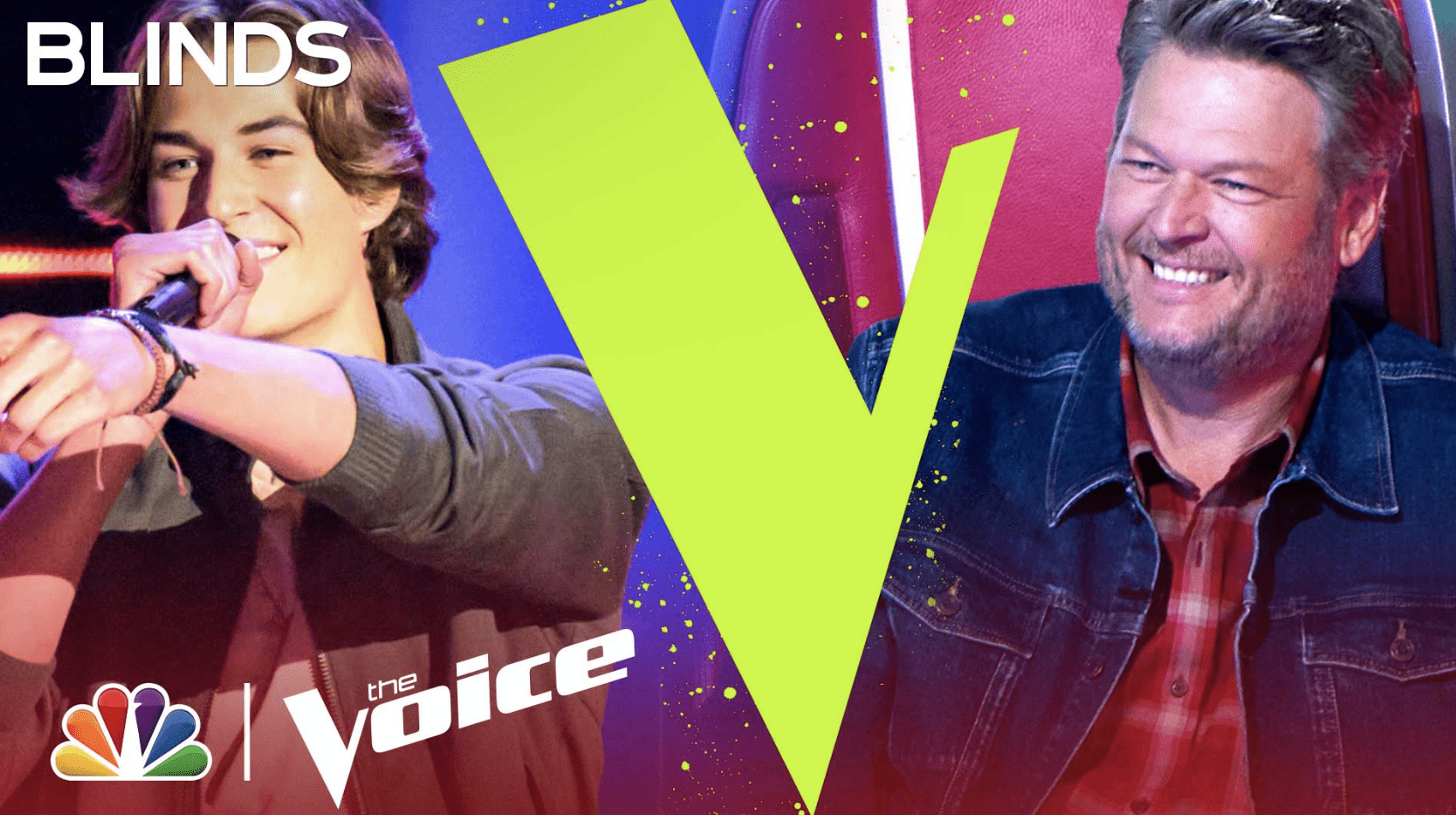 By: Dennis Worden
Jackson, Mich. (Sept. 21, 2022) – As I watched Brayden Lape's performance on NBC's hit show "The Voice" last night I couldn't help but crack a big smile and feel a great sense of pride for Jackson County and its residents and thought to myself "Brayden's performance is what this town needed."
Then the phone calls, texts and social media posts came rolling in and after a while it felt like a celebration – and it was.
At first it didn't look like Lape, a 15-year-old three-sport athlete at Grass Lake High School in Grass Lake, Mich., was going to get a judge to turn his chair, but longtime judge and country music superstar Blake Shelton changed that when he was the only one to turn and possibly made the pick of the competition after all others regretted not turning their chairs (most notably Shelton's wife and fellow judge Gwen Stefani) following Lape's performance of Niall Horan's "This Town."
After telling his story to the entire nation, Lape will now move on to future rounds of the show and continue to make the country fall in love with him just like people already have in Grass Lake and Jackson County.
After two-plus years of Covid-19, economic hardships, including food and gas prices rising, and businesses that can't seem to find enough employees, Jackson County has suffered a great deal just like many small-medium size cities throughout the United States.
Lape's performance is a great rallying cry for our local community and all of us should support him in his journey. Despite all the hardships the community has endured over the years, music has a way of pulling people together and last night was no different.
He has the look and the voice to travel far in the competition. Will he be Team Shelton's next great star and make all the other judges that missed out sad that they missed out on him? We'll see what the future holds for our local star.
Congratulations Brayden Lape! You've made Grass Lake and Jackson County proud!
'The Voice' airs weeknights on NBC (WILX) beginning at 8 p.m. ET. Check local listings for more information.
Watch Lape's blind audition here: