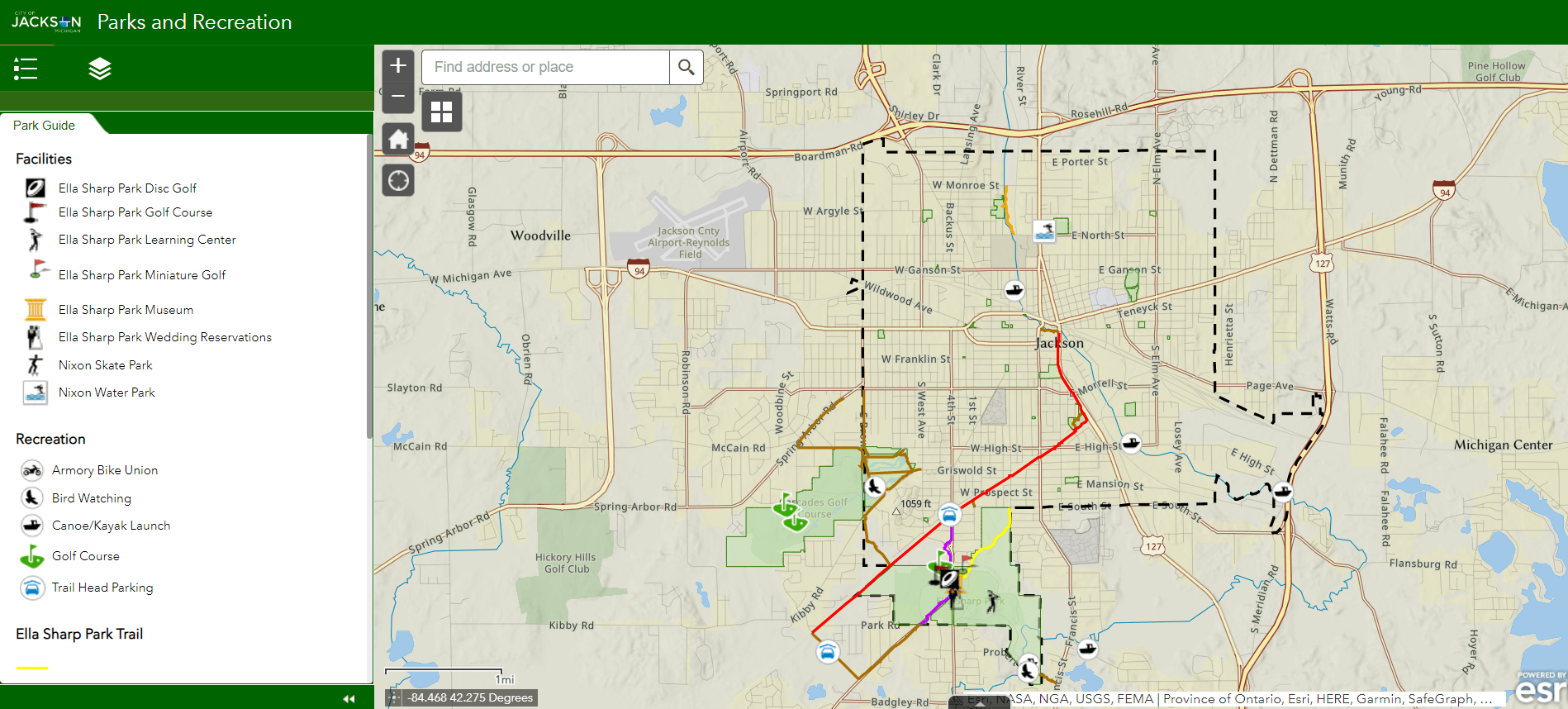 The City of Jackson has made it easier to access everything that its parks has to offer by releasing an interactive map.
Whether you're looking for a place to launch a kayak, trying to find the bird watching hot spots or you want to take a closer look at the amenities offered at Ella Sharp Park, log on to the City of Jackson website, cityofjackson.org, and click through to the newly updated Parks and Recreation section.
In a press release City of Jackson Parks and Recreation Director Kelli Hoover said she feels residents will benefit from this new city service.  "There's no shortage of places in Jackson to exercise, enjoy nature and gather with the community, and this new map does an amazing job of showing all we have to offer," Hoover said. "The pandemic has shown us that access to outdoor recreation is vital to community health. Anything we can do to improve that access is beneficial for everyone in Jackson."
A link to the interactive map is below.