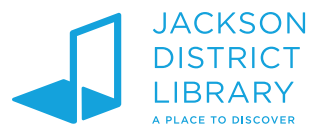 JACKSON, MI – Jackson District Library employee and Jackson native Calvin Battles this year was named
one of 41 "Movers & Shakers" by Library Journal, a national trade publication for librarians and libraries.
Battles, the adult services coordinator at JDL, was born and raised in Jackson and grew up visiting
the Carnegie Library, where he now works. He was named a Mover & Shaker for his work to help area
residents expunge criminal convictions for their records.
Many of these people were eligible to have their convictions expunged, but the process – and the
paperwork – was daunting, a write-up in the Library Journal reads. To help, Battles and others in a group
of area non-profits and service agencies determined the most efficient and cost-effective ways to use
their resources – including their resources available for expungement programs – and got to work. These
groups include the United Way of Jackson County, Michigan Legal Help, and more.
"The truth of the matter was there were people who had felonies from 35 years ago who were being
told they can't get housing and can't get a job because of a felony from when they were 16 years old,"
Battles said in his interview with Library Journal. "The conclusion we came to was it's not a skills things,
it's not a lack of people who want to work, not any of those things. Simply having a criminal history
would stop people dead in their tracks."
Initially, the group set up expungement fairs to provide resources and information. After the fairs' success,
the group looked for a place to have a permanent expungement service available, and the Carnegie
Library was picked. To date, more than 50 people have signed up and received help that enabled them
to gain housing, get promotions, and qualify for jobs they wouldn't have qualified for previously.
Battles thanked JDL Director Sara Tackett and Carnegie Branch Manager Ann Neff-Rohs, among other
staff at JDL, for empowering him to bring these kind of programs and services to JDL.
"I couldn't have done it alone," he said.
The expungement program at JDL will continue through September 2022, and is made possible in part
with funds from the Jackson Community Foundation.