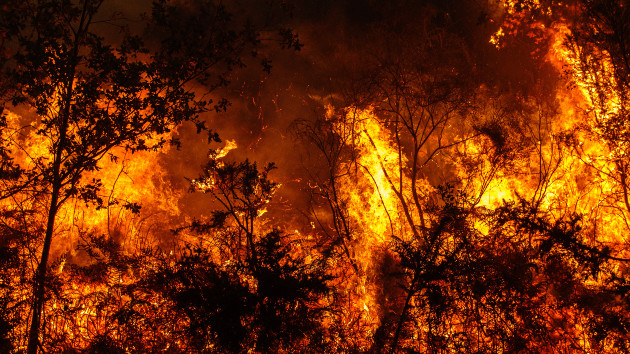 Five barns were destroyed by fire in Jackson County, Saturday morning.
It happened at a property on Rives Eaton Road near Rives Junction.
Over 10 area fire departments responded to the multi-structure fire.  No farm animals were killed, as the barns were used for storage.
Investigators believe the fire started at one barn and spread to the others.
Fire fighters were able to prevent the flames from spreading to a nearby residence and garage.
It took until 5PM for fire fighters to control and extinguish the burning structures.
The cause of fire remains under investigation.