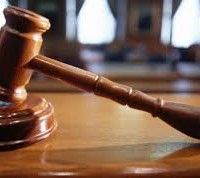 James and Jennifer Crumbley, the parents of accused Oxford High shooter Ethan Crumbley, had their requests for a bond reduction denied, Friday, by an Oakland County judge.
Judge Julie Nicholson said that the couple's bond of $500k is reasonable as the pair pose a flight risk.  The Crumbleys were requesting their bonds to be reduced to $100k.
The pair began making plans to flee after their son was arrested, according to Oakland County Prosecutor Karen McDonald.
Their son Ethan is accused of killing four classmates and injuring seven others.