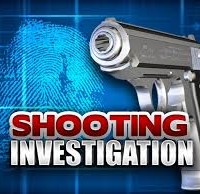 A police officer was shot in Battle Creek early Saturday morning at around 2:30 AM.
Battle Creek Police were patrolling the 300 block of Cherry Street when yelling was heard coming from one of the homes.
Someone from inside the home began to fire at police, hitting one of the officers in the leg, chest and a graze on the wrist.
The officer was taken to the hospital for treatment.
Police are searching for 30 year-old Andre Durrell Yarbrough as a person of interest. He is described as 5'11", African-American and about 165 lbs.
A gun was located at the scene and it is unknown if the suspect is still armed.
It is beleived that the suspect was injured during the shooting.
The incident remains under investigation.