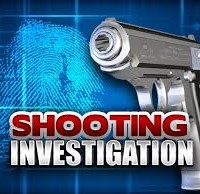 Kalamazoo police are still searching for the shooter who sent three victims to the hospital in an incident at a Kalamazoo nightclub parking lot early Friday morning.
The three male victims were sent to the hospital with minor injuries.
At around 1:20 AM Friday morning, police responded to reports of shots fired at the Campus Pointe commercial plaza parking lot, west of Western Michigan University.
It's believed that the shooting stemmed from a verbal altercation between two groups of people.
The parking lot was said to have been packed with people at the time of the shooting.
The suspect is described as a 6′ African-American male with short dreadlocks and no facial hair, dressed in all black.