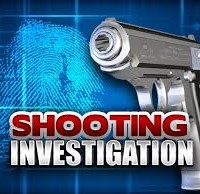 A man was killed Friday on a freeway north of Detroit in a police officer-involved shooting.
It happened at around 4:30PM on the westbound I-94 ramp to I-75.  The ramp was temporarily closed while police investigated the scene.
The man killed was regarded as a suspect by Michigan State Police.
The police officer involved in the shooting, a Wayne County Sheriff's Deputy, suffered non life-threatening injuries.