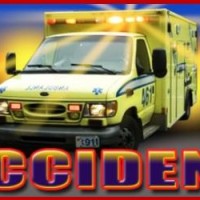 A tractor trailer hauling wood pallets slid off the exit ramp from southbound US 127 to the I-496 interchange down into the base of a nearby overpass next to train tracks Saturday morning.
The accident happened at around 830 AM. Heavy rain at the time is believed to have been a factor.
US 127 was shut down for 5 hours and Amtrak stopped service on nearby tracks as emergency crews cleaned the wreckage. MDOT inspected the overpass for structural damage.
The driver of the semi was injurd but is expected to be O.K.
The accident remains under investigation.