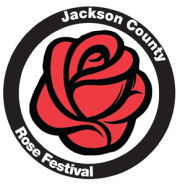 The Miss Jackson County Teen USA and Miss Jackson County RoseQueen pageants are Friday and Saturday night, respectively, where two new Queens will be crowned for the 2018 season.
Pageant Director Lynda Waldron said this year has a lot going on. "This is the Rose Festival's 60th Anniversary, so we have some special things planned," Waldron said. "They've got some really great platforms this year, some really strong topic matters that they are covering, some great talent, some great interviews, and we're looking forward to seeing the community come out and celebrate with us."
Tickets are on sale now at jacksonrosefestival.org, and are also available at the door.