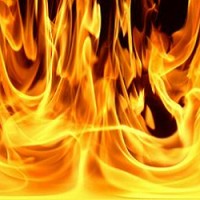 Firefighters prevented a garage fire from spreading to a nearby home on Third St. Saturday afternoon.
Emergency crews responded to the call at 813 Third St., just after 1PM, to discover the garage engulfed in flames.
Firefighters were able to extinguish the blaze before it damaged any additional structures. There were no injuries.
The cause of the fire remains under investigation.