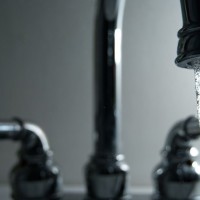 The state's auditor general will be back in the hot seat next week at the second state legislative hearing on the Flint water crisis.
State Senator Jim Stamas, R-Midland, chairman of the committee made up of Republicans and Democrats from both the Michigan House and Michigan Senate, says there were a number of questions that went unanswered at the initial hearing.
The two Democrats on the committee, however, want officials with the Michigan Department of Environmental Quality to testify next week.
Stamas says a hearing involving the DEQ is likely in the cards, but he isn't sure when.  Stamas also hasn't settled on who would testify, current DEQ Director Keith Creagh or former DEQ Director Dan Wyant.