At a loss for things to do this summer? There's plenty! Just check out our 97 Days of Summer Fun listings – all happening right here in Jackson county!
---
Car Cruises
Downtown Jackson – 4th Fridays
All summer long through September, check out hundreds of classic and unique cars filling the streets of downtown from 6pm to 9pm. K-105.3 broadcasts live at each cruise-in! Food trucks, entertainment and tons of hot rods await you every month at the downtown Jackson Cruise Ins.
Brooklyn Big Boy – Every Wednesday
Enjoy music from the 50s and 60s and get your custom/classic car fix every single Wednesday night at the Brooklyn Big Boy! Games for all ages, and all-around fun every week.
---
Splash Pad Opening
June 23rd – Cascades Falls Park
Construction is on schedule and the grand opening for Jackson's first Splash Pad is set for June 23rd! The Splash Pad is situated right at the base of the scenic Cascades Falls.
Admission and dates available here.
---
Fireworks Shows
Independence Day Fireworks Show – July 3rd
Fireworks start at Dusk at the Cascades Falls Park, Jackson.
From the Fourth of July to Labor Day / End of Summer, catch your listings of all Jackson-area fireworks shows right here.
Have one to add? Email us!
---
NASCAR's Fastest Track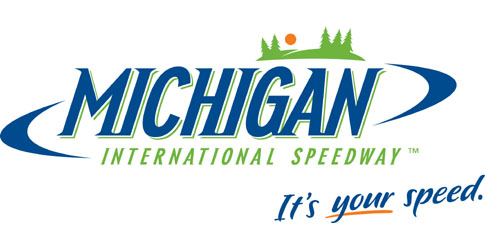 Twice a year, NASCAR takes over Michigan International Speedway in Brooklyn, MI. Don't miss a slew of activities going on surrounding each race weekend!!
June 17-18 – Firekeepers Casino 400
NASCAR Cup season kicks off in the mitten state with the FireKeepers Casino 400. The racing is so fast, that the 1999 edition set an all-time record for the fastest average speed in a 400-mile race: 173.887 mph. For more information, visit the speedway's event page.
August 13-14 – Pure Michigan 400
If you welcomed summer with the FireKeepers 400, the Pure Michigan 400 is a great way to give it a proper send-off. This Monster Energy NASCAR Cup race was the home of Kyle Larson's first Cup win in 2016. Details are available on the MIS event page.
---
Hot Air Jubilee
July 14 -16, Ella Sharp Park
Spread out a picnic blanket and prepare for some quality neck-craning on July 15th, 16th and 17th, 2017 at Ella Sharp Park. Weather permitting, you'll get the chance to see as many as five launches over the three-day weekend. Morning and evening launches are scheduled for Friday and Saturday, in addition to a final morning launch on Sunday. You'll watch the entire process of hot air balloon flight: trailer unpacking (they're tiny!), inflation and eventually, lift-off. Listen to the roar of torches as pilots use colossal flames to control the balloon's lift.
---
Jackson County Fair
August 6 – 12
A whole lot of fun awaits you at the Jackson County Fairgrounds, which lights up for one whole week in August! Featuring mainstage shows like TruTV's Impractical Jokers, RockFest featuring StoneSour and more, FloRida, and Roots 'n' Boots Country Jam, it's jam-packed with entertainment. Not to mention the rides, the food, the fun!! Thursday night enjoy K-105.3 Jackson's Hit Voice competition, a judged singing competition for youth and adults with big cash prizes. (Show is free for spectators with admission to the fair)
---
Civil War Muster
August 26 – 27
Hop in the time machine and go back to the 1860s where more than 1,500 participants bring the 1st Bull Run and the Battle of Malvern Hill to life in historic Village of Jacksonburgh. Enjoy re-creations of Civil War era life from historians and actors. Full schedule at CivilWarMuster.org.
All taking place at Cascades Falls Park, Jackson, MI
---
Special thanks to: